IoT Development
All the devices that collect the data and transmit the data via the internet are included in Internet of things or IoT. One needs to make use of highly sophisticated technologies that includes processors, sensors and other software. The basic idea is to develop devices that can collect data and transmit data instantly and continuously. It is estimated that the Internet of Things industry will grow in billions in the coming years. Obviously there is lots of demand for IoT development and designing. But the question is who can help you develop the best IoT designs?
We are there at your service!
We are one of the best IOT development company in Noida. Our team of developers is well versed with the design and technology involved in IoT development. The demand for IoT is high in industries which are involved in the development of smart products and automation and optimisation. Home automation which aims at making the life of consumers easy also requires IoT development service. If you too need to connect people, machines and systems on to one network then you need to opt for our IoT development services.
Keep in mind that this is a highly dominant technology which will bring about a complete revolution in how machines and devices can be used smartly. IoT solutions can help your business in a number of ways. It can facilitate real time decision making, automisation of different processes, better marketing automation etc.
We provide consultancy in IoT development. We can also provide customised IoT solutions that will help in the management of IoT devices. You can also get in touch with us for IoT architecture development. We can help you make use of the technology in the best possible way and can also help in IoT module development. If you need IoT testing servcies or any support or maintenance services then you can contact us. We have worked with different companies and brands that are associated with different industries.
When you approach us our developers will first try and understand the idea that you have in your mind. Then we will develop a prototype for the same. Next our developers will work on the architecture. Next will be the designing and development of the actual application which will involve coding and software development. Once the development is complete we test the end product thoroughly. We will support you throughout the life cycle of the project and will also help in monitoring and maintenance of the project.
IoT is the next big thing. If you have ideas that will need IoT development and designing then you need to contact us. We have one of the best team of developers who are well versed with all the details of IoT development.
Contact Us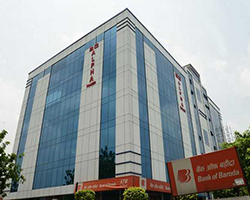 By Phone
+91 120 4109397
Head Office
(India)
SNT Infotech Pvt. Ltd.
101, 1st Floor, SG Alpha Tower Sector-9, Vasundhara, Ghaziabad (U.P) Near Sector 63, Noida 201301