CMS Development
Management of the content within the website is very important. This is where a content management system and CMS development services come into the picture. CMS helps the user get more organised and he can manage his website without any technical assistance. But the development of efficient CMS will need technically sound experts like us.
Opt for our comprehensive CMS development services:
We are a leading CMS development company in Noida. We provide a wide range of customised cms development services as per the requirements of the client. The client gets to enjoy a number of benefits by opting for our content management development services. We provide a user friendly interface and complete control on the content of your website. You can manage your website in an organised manner. The client can easily create, edit, delete, review, publish and unpublish the content and images on his website.
We have the best experts !
Our developers are the best and have complete knowledge about leading content management systems. They have expertise in Drupal, Joomla, Wordpress, Magento and all other CMS. We provide customised solutions based on the client requirements. We also provide complete integration of services.
Clients enjoy a number of benefits when they opt for our services. We help you with complete installation and implementation of CMS. We develop user friendly interfaces that are easy to use. We develop a CMS that can be easily integrated with your existing back end software. Our CMS will help in streamlining your complete website management process. Complete advanced web based administration with no worries about accidental damage to website while making any changes to it through CMS. We provide secure and flexible content management services which are affordable. For any maintenance and upgrades we are there to assist you. We provide complete technical support to all our clients.
Our long list of happy clients is testimony to the good services that we offer to all our clients. If you have CMS requirement then all you have to do is get in touch with us and discuss your requirements. Our experts will then work out customised solutions as per your needs. Our experts will explain you in detail how to manage the CMS. In case you have any queries in the future even then we will assist you in the best possible way.
It is always better to manage your website on your own. This helps you maintaining more privacy and you also do not have to depend on any technical experts for managing your website. For this you will need to opt for content management services. Please feel free to get in touch with our CMS specialists for the same. We will provide you tailor made solutions at cost effective rates.
Contact Us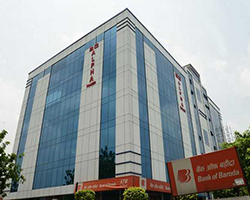 By Phone
+91 120 4109397
Head Office
(India)
SNT Infotech Pvt. Ltd.
101, 1st Floor, SG Alpha Tower Sector-9, Vasundhara, Ghaziabad (U.P) Near Sector 63, Noida 201301

s