CRM - Customer Relationship Management to strengthen small, medium and large sized business.
CRM from SNT Infotech Pvt. Ltd. accelerate the growth of clients by delivering cost-effective improvements in sales and customer service. Having the right Customer relationship management solution for business is key to your success. SNT Infotech Pvt. Ltd. CRM solutions driven by a customer-centric approach expands the capabilities of sales force. A suite of CRM Products from On demand CRM to customized CRM solutions incorporate innovative features to bring visibility in your business.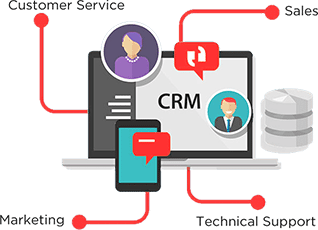 SNT Infotech Pvt. Ltd. provide highest level of competence to your business with dynamic CRM products that include:
CRM Sales Force Automation
Customer Service & Support CRM
Marketing CRM & Automation
Work flow Management CRM
On Demand CRM
Customized CRM
Are you starting out on the first rung of the website development ladder?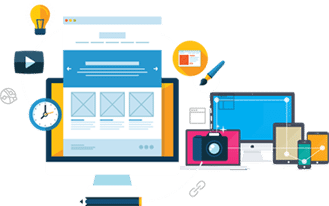 If you are a small business, or embarking on a start up, you will need a simple, straightforward website that will get you the online presence you need to get your business moving.
At SNT Infotech Pvt. Ltd. we completely understand that as a small or start up business you may have a limited budget, and you will need to get the most you possibly can for your money. You need to get noticed online, but something simple to start with has to be the way to go.
If this is you, a static or brochure website is what you need.
What is a Designing & Development website?
A Designing & Development stems from the concept of transforming your sales material - your 'brochure' - into an online presence, but of course with the ability to keep that material up to date more efficiently.
What a Designing & Development doesn't include is things like e-commerce features (selling online); newsletter or mailing list sign-ups; blogs; RSS news feeds and other such features. If these elements are something you feel would benefit your business, talk to us about a 'dynamic' website.
Contact Us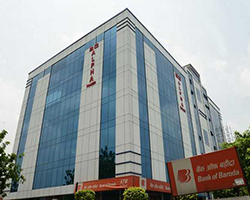 By Phone
+91 120 4109397
Head Office
(India)
SNT Infotech Pvt. Ltd.
101, 1st Floor, SG Alpha Tower Sector-9, Vasundhara, Ghaziabad (U.P) Near Sector 63, Noida 201301