Get In Touch With Us
We try to be most responsive to your inquiries and mails. Towards this we connect you directly with the people who will respond to your mails and calls. You can help us respond quickly by choosing the most appropriate contact information for your purpose.
Contact Us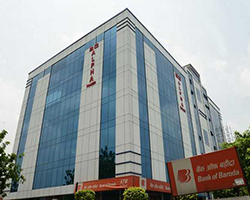 If you need to contact SNT Infotech Pvt. Ltd., please use the information below to get intouch.
By Phone
Landline: +91 120 4109397
By Skype

Saching_cs
Head Office
(India)
SNT Infotech Pvt. Ltd.
101, 1st Floor, SG Alpha Tower Sector-9, Vasundhara, Ghaziabad (U.P)
United Arab Emirates
515000 Sharjah Media City(Shams) Al Messaned Al Bataeh, Sharjah United Arab Emirates
Philippines
32 E Village East Avenue Santo Domingo Cainta, 1900 Rizal, Philippines. Phone : +63-2-86547636

s