3 Openings
1-3 Years
Design creative visually appealing Websites/ emailers/ soft. applications/ mobile UI. Rich experience using Adobe Photoshop, Illustrator and other design tools, well versed with Photoshop, illustrator Dreamweaver.
Graduation (Any)
PHP/ Sr. PHP Developer
4 Openings
1-3 Years
Core PHP, Codeigniter
B.Tech, BCA, MCA
2 Openings
1-2 Years
Solid Organizational skills, including multitasking and time-management, Strong client-facing and teamwork skills
B.Tech, BCA, MCA
3 Openings
Fresher
Troubleshoot, debug and upgrade existing systems, ability to complete functionality, testing and support, Undergone training on software testing processes, methodologies, tools and techniques.
B.Tech, BCA, MCA
4 Openings
1-3 Years
Possess good interpersonal and problem solving skills, excellent communication and listening skills, good sales ability
Graduation (Any)
Android Developer
3 Openings
1-3 Years
Android, Android studio, Java, Kotlin, RESTful API, SDK,
B.Tech, BCA, MCA
Post Your Job Detail
Please fill in the requisite details in the following form. We shall get back to you.
Contact Us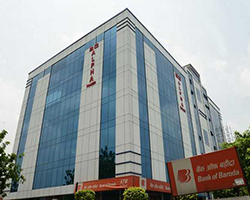 By Phone
+91 120 4109397
Head Office
(India)
SNT Infotech Pvt. Ltd.
101, 1st Floor, SG Alpha Tower Sector-9, Vasundhara, Ghaziabad (U.P) Near Sector 63, Noida 201301