Your reputation is everything if you are running a business. If you have been looking for online reputation management companies in india then look no further because you have found the best right here. Our online reputation management services are designed to dive into the social media world, find any mentions of your brand and protect it against any negative brand associations.
If you currently happen to have an online reputation management problem then we will give you all the tools you need to spot the problems and take care of them. If you are just starting out and you are lucky enough not to have any problems yet, we will introduce you to a whole world of online reputation management. The best online reputation management services india has will help you to monitor and keep abreast on all that is being said about your business incase anything does ever arise.
Our online reputation management services include:
Reputation management strategy development: Do you have an online reputation problem that is negatively impacting your business? We can certainly help! We develop custom strategies for dealing with sneaky competitors, disgruntled employees or even more serious, customer service concerns. We are not only effective but very discrete with all the work we do internally. Our work is normally split into individual and brand audits as each has its own unique problems associated with it. No problem is too big or too small for us to handle but you may not like what we find. Let us talk privately if you have a very large or complex situation.
Software recommendation: Jut like social media and SEO software, online reputation management and monitoring tools come in all shapes and sizes. If you need an in-house solution, consult with our team of experts on which tools are the best and most effective for your brand, resources and budget
Feel free to take a look at our full range of services that other online reputation management companies in india don't provide.
We have assembled a world class team of PR experts, engineers, journalists, ORM thought leaders and an unparalleled operations team right here to be at your service. With our services, you can monitor, manage and protect your name online. The first impression you make on the internet matters a lot and can be the difference between a loyal customer and one who never takes another look at your brand. Try us today and gain control over your online reputation.
Our brand command center gives you all the tools you need to manage, monitor and improve what people perceive you band to be plus we give you social tools that enable you to combine your social media, resume, press and websites into one comprehensive profile which will rank exceptionally well.
Our news distribution network for your brand will circumvent any middlemen PR services and publish all your stories directly to authoritative and reputable news media publications. As we provide the best online reputation management services india has ever seen, we only publish truthful and positive reviews about your brand both online on authoritative review sites.
Contact Us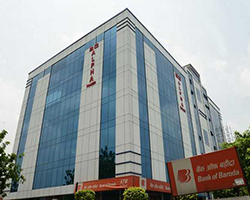 By Phone
+91 120 4109397
Head Office
(India)
SNT Infotech Pvt. Ltd.
101, 1st Floor, SG Alpha Tower Sector-9, Vasundhara, Ghaziabad (U.P) Near Sector 63, Noida 201301

s