Android App Development
The android market is booming and the demand for android apps is increasing by the day. For the continuous growth and development of your business, you will need a good mobile app for android users.
This is what sets us apart from other app development companies!
Your android app has to be one that will boost the image of your company and business. It must have the best features that your audiences can use with ease. All this is possible only if you get the application developed by a truly creative team like ours.
We are one of the best Android app development company in Noida which has one of the best team of app developers who specialise in android app development. We develop apps that are user friendly and one that has some of the best features. Our creative developers take into account the vision of the client and the current android app trends and design android app that will take care of the clients present and future needs.
Our android app developers are the best in the industry:
We have one of the best team of android app developers who are well versed with programming languages like Java and Kotlin. They are also experts in hybrid programming languages like reactjs, ionic and flutter.
We make use of the latest technology to design the best possible android apps which will create a new trend in your industry. If you too want to be trend setters in your industry then you need to fix up a meeting with us at the earliest.
Discuss your requirements with our android application development team. They will then develop the best possible strategy for your requirement. Based on this they will develop the mobile application for android users. It is our responsibility to make sure that we check all the minute details about the app and subject it to thorough testing. Only when the app is as per the client needs we shall make it live. But while doing all this we conform to strict deadlines as we know that every minute is important for your business.
We have provided solutions to different industries and different brands. We have been working in this field from past several years and hence can tap the industry trends and create the app as per industry requirements with ease. We always keep ourselves updated with the latest technology in this field. So you can be rest assured that when we develop an android app for you it will be definitely the best and one which has been developed using the latest technology. Call us now or just walk in and discuss your requirement with our android application development team.
Contact Us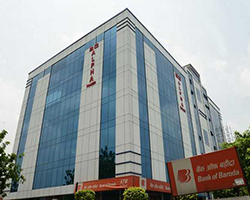 By Phone
+91 120 4109397
Head Office
(India)
SNT Infotech Pvt. Ltd.
101, 1st Floor, SG Alpha Tower Sector-9, Vasundhara, Ghaziabad (U.P) Near Sector 63, Noida 201301